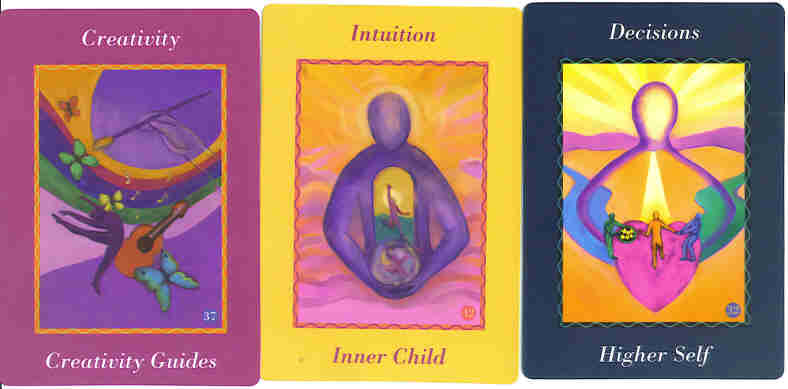 I've been working with Sonia Choquette's Ask Your Guides Oracle Cards lately.
I wrote a little bit about these cards a while ago, before I had become really familiar with them. Now that I've been working with them on a semi-regular basis, I have to say that I really like them. They are right up there with my other favorite, Doreen Virtue's Archangel Oracle Cards, which I wrote about here.
Visually, I really like these cards. The artwork is very simple, yet at the same time very meaningful. As you can see from the sample above, they're also colorful, which is something I'm totally drawn to. There are messages on the cards from your Joy Guides, Higher Self, Warrior Guides, Divine Healers, Divine Teachers, Holy Spirit and more. I've found them to be very "dead-on" in terms of receiving the precise Divine guidance you need at any given time. Sometimes, it may not be the answer to the question you were asking, but it's definitely what you need to hear, when you need to hear it. (The Priorities card and I are old friends at this point. I get the message, really I do!)
Sonia Choquette has also written several books, a few of which I've read and found very helpful, including Ask Your Guides, The Psychic Pathway, and Trust Your Vibes at Work. She also has a regular weekly radio program on Hay House Radio.